Road to Remote 8 Week One-On-One Remote Job Accelerator
With a combination of self-paced learning and live 1-1 coaching, I'll help you find a remote job that fits your skills without wasting time on hundreds of applications, fake listings, & getting totally ghosted.
* 50 Videos with actionable, in-depth, step-by-step guidance for your remote job search with timely, relevant, and tested advice.
* 22 downloadable, easy to use and customizable templates and PDFs to reference and guide your progress during the course.
* Bonuses: additional hacks, tactics, and resources to help secure remote employment and bolster your ability to pivot jobs in the future.
* LinkedIn tear down video call to optimize all aspects of your profile and impress potential employers by articulating your strengths in an authentic way.
* Resume review video call to create a neatly formatted resume that articulates your values, strengths, and job history with custom advice and adjustments based on your targeted roles, companies, and experiences.
* Custom cover letter creation call to and give a company a preview of how you fit into their culture.
* Five additional accountability calls to provide personalized attention and share resources to help you crush your remote job search.
* High priority access through text during the 8 weeks for quick, spot coaching, with a guaranteed response time of 4 business hours or less to give you confidence to take on any challenge and move swiftly.
* Access to my network which includes thousands of hiring managers, decision makers, recruiters, and unlisted remote jobs.
Schedule a brief discovery call below to see if working together is a good fit.
Custom 1-1 Coaching Packages
The pillars of my customized life coaching programs range from the topics listed below. Based on your individual needs, we'll have a quick discovery call before we get working on YOU!
* Reach your goals with accountability as we work on improving your self-awareness, externalizing your values, and discovering the needs driving your decisions to help you achieve your goals.
* Improve your relationships and network to become a magnet for luck, opportunities, and learn how to be more effective in critical conversations.
* Improve your health and reach your fitness goals by despite being busy, set a nutritional foundation, and receive accountability for physical challenges.
* Increase your productivity by building positive habits and routines, time blocking, and prioritization of the most important thing each day.
* Integrate your work and personal life to find more meaning in your purpose and work and defining your career based on the lifestyle you want to live.
(4, 8, and 12 session packages available)
Schedule a brief discovery call below to see if working together is a good fit.
What Can You Expect From My 1-1 Coaching?
Deep Dive Coaching: Each person is different, but we all have similar fears and roadblocks. We'll go deep to determine what might be holding you back - both consciously, and subconsciously. Many times, these obstacles can seem impossible to take on alone. That's why you hire a coach, to see what you can't. Together, we'll build a program and strategy to help you breakthrough and achieve your goals. I use video calls to get to know you as personally as possible. We get creative in our sessions: we'll often screen share documents that need feedback, utilize hands-on learning, and do what it takes to get results.

Accountability You Need: As your coach, my job isn't to baby you. At the end of the day, you hire me to (1) hold you accountable, (2) not let you slide with BS, (3) and teach you what I know, or help you find the answers to your questions. I tell you what you NEED to hear, not always what you WANT to hear. With this accountability, you'll be motivated like never before to take action on your dreams.

Value Driven Notes and Feedback: I take notes so you don't have to! While you'll want to show up prepared, invested, and mentally ready for our sessions, I want you to focus on answering the questions I ask you without worrying about keeping track of everything. I'll compile the main points, key takeaways, and decisions we've collectively made on moving forward. I'll send it over with the assignment for the next session so you can tangibly track your success.

Customized Assignments: At the end of each session, we'll both take homework. We are a team in this process, and I may be committed to sending you further resources on a topic, while you're reading a book, completing a worksheet, journaling, etc. This is a dynamic process, and each assignment will be unique and customized to your needs, helping further your progress to achieving your goals.

Priority Access: Time is of the essence. I want to be available to you in those times when you feel stuck. During our time working together in between sessions, I offer priority access. This means I'll respond within 4 hours on business days, and sometimes that is the difference between you breaking through or not. Knowing and using support in between sessions can be worth the investment in coaching alone.
Why Work With Me?
I've worked over 5 years remotely in the US and internationally for startups, a Fortune 50 company, and my own businesses. During that time I've mentored 100's of people and interviewed and landed multiple remote jobs.
MY PURPOSE
To help high performers find more freedom and flexibility in their lives through remote employment.
MY PHILOSOPHY
Invest in yourself: with the right awareness, tools, and accountability, you can accelerate the time it takes to get to your goal.
MY FORMULA
(Intention + Effort + Accountability) x Consistency = Results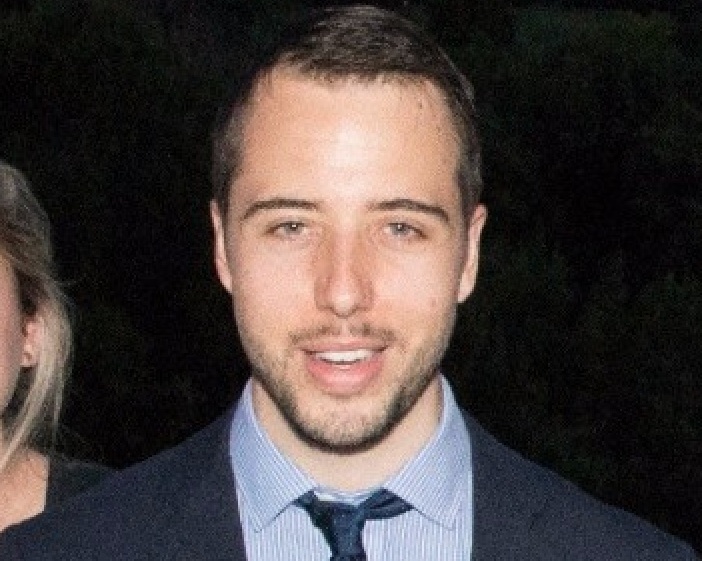 "Jordan is incredibly thoughtful and cares about his client's success. He always went the extra mile and exceeded my expectations."